Individual

Sunrise on the top

Sunrise - a magical moment when the landscape wakes up and you can see colors, shadows and hidden nooks, which you cannot notice during the day. Enjoy this moment on one of the dominant towers in Bohemian Paradise! This is a guarantee of a wonderful experience for a rest of your life.
Gift voucher
Apply for this event
You will meet our mountain guide in the dark. Under the light of a headlight, you will reach a rock and ascend with a little light to one of the legendary towers. The magical moment awaits you on the top, when the sun rises up from the landscape and illuminates rock walls and castle ruins and the chateau Hrubá Skála. After enjoying a dose of romance with morning dessert and coffe (prepared by guide), you will descend safely back into the valley. An ideal start to a new day.
Experiences awaiting for you
Adventurous moments during the night approach to the rocks
Rock climb to the top of the sandstone rock tower
Experience a romantic sunrise on the tower top with breakfast
Relax in a moment of silence and peace in the empty rocks
Safe rappel down from the rock tower
Difficulty
We can adapt difficulty due to your skills
Price includes
Services of IFMGA mountain guide Rental of special equipment Photo documentation
Accommodation
Your own, but we can recommend
Transportation
Your own or for extra cost
If I have, what I could take with?
Helmet, Harness with belay sling and B-device, 3 HMS carabiners
Additional information
We can pre-long climbing for whole day if you are interested.
Photogallery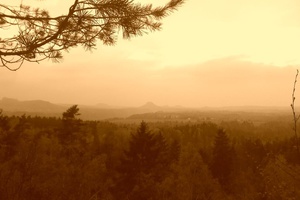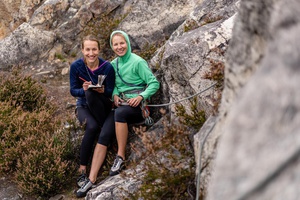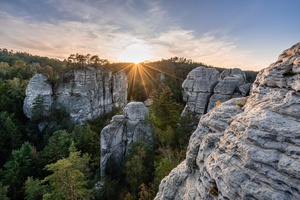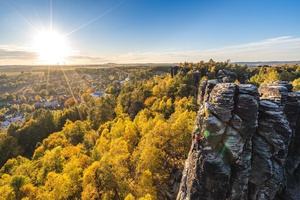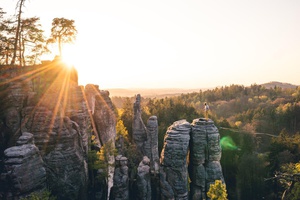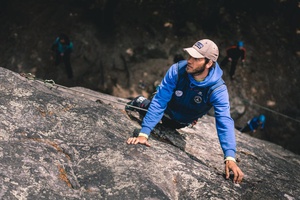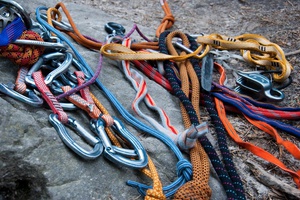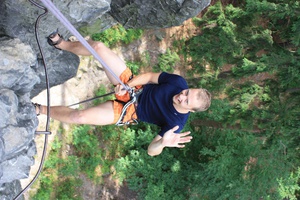 Choose from our offer

Simillar events