Group lesson

Sandstone climbing camp

You will learn the basics of traditional sandstone climbing in unique wilderness. We will show you most famous routes of the spot. You can enjoy relax climbing on top rope or you can lead any of legendary routes you love to.
Gift voucher
Apply for this event
Our professional mountain guides UIAGM will explain you the rules of sandstones climbing and show you the way how to place protection (slings and knots).
You will see how to do smooth friction climbing, how to jam breathtaking cracks and how to climb sandstone walls.
You will have chance to meet and talk to local climbers every evening.
Anyway, we can adapt the program to your wishes and ideas.
Experiences awaiting for you
History and ethics rules of sandstone climbing
Orientation in the area and how to choose the right route
Belaying at the ring (special sandstone anchor) and rappelling from sandstone towers
How to use special local protection (slings and knots)
Sandstone climbing techniques: friction climbing, crack-jamming, chimney and wall climbing.
Evening meetings, slideshows and talk about climbing
Difficulty
You determine the difficulty of climbing routes yourself, according to your climbing skills. Basic climbing skills are necessary for this course.
Price includes
services of IFMGA mountain guide rental of special equipment certificate of the course photo documentation
Accommodation
Mostly together in a climbers hut, but we can arrange also a private one
Transportation
Price includes transport from accommodation to climbing areas and between areas if needed
What to bring?
Harness, belay sling, belay device and 3 HMS carabines, helmet, climbing shoes Long sleeve clothes - cracks, chimneys...
If I have, what I could take with?
Rope, quickdraws, slings, music instrument
Additional information
It is essential to have basic climbing course indoors or outdoors - belaying, rappeling, basic knots
Photogallery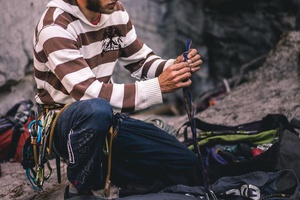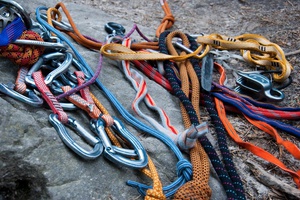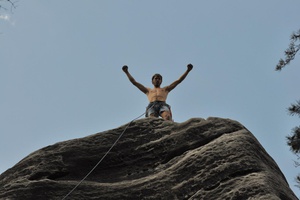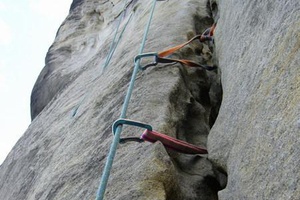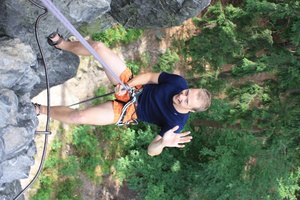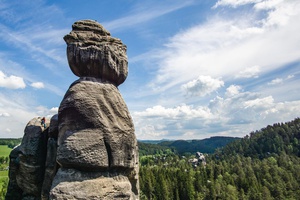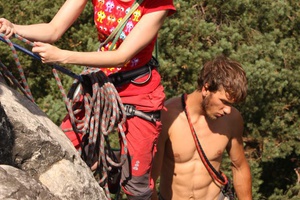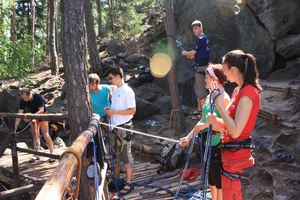 Choose

Available terms

Any if you are a group of at least 4 people
---
Choose from our offer

Simillar events